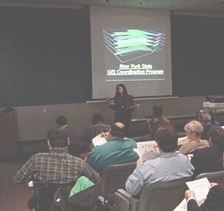 Training and Training Specification
Training
Psychonomics provides management development training courses in a variety of areas. Below is a selection of what we offer. We will also formulate courses for particular business or management needs. Throughout, we seek to ensure that training is closely aligned to the business strategy of our client organization.
Course Name

Course Description

Management technique

To develop a deeper understanding of how different management styles, such as transformational leadership, can impact on employee performance.

Feedback skills

Different methods of feedback are presented. Participants take away detailed knowledge about what positive feedback is and how to use it in motivating people.

Negotiation skills

Successful negotiation requires more than simply learning a set of skills. This course provides an introduction to the most effective and well-researched approaches that can be used to create the right climate and, ultimately, a win-win result.

Conflict resolution

When two sides are locked in battle and no one is giving an inch, specific skills - over and above basic negotiation skills - are needed. This course provides participants with a range of techniques to sooth the situation and begin the business of getting people to talk to each other.

Client interactions

Many companies fail in cultivating clients for repeat business, and therefore lose what should be one of their best revenue generators. This course highlights common pitfalls and methods to overcome them.

Communication skills

The ability to communicate well with employees - whether blue or white collar - is a vital prerequisite for all levels of leadership. Even more vital in communication is the art of listening. Case studies are examined along with a variety of techniques to improve communication skills.

Conduct of meetings

Skills, such as setting meeting objectives and keeping the meeting moving briskly, are examined along with how various personalities can help or hinder progress and discussion. The difference between good meetings and bad meetings is stressed throughout.

Competency based interviewing

This popular course highlights structured methods of increasing the effectiveness of selection decisions by clearly specifying, and then collecting the necessary evidence of, the competencies needed for a particular job.
Training itself takes many forms but course participants can expect to experience methods that include: behavior modeling (where the trainee learns the behavior of the trainer and emulates it, slowly improving with feedback), case studies, demonstrations, discussion groups, forums, lectures, programmed instruction (a self-instruction technique), role play, and simulations.

All our courses can be utilized on stand-alone basis, with organizations tailoring our services according to individual requirements. However, these courses, or specially formulated ones, may underpin more comprehensive intervention, and for this we undertake a rigorous training specification.